Are you tired of the recklessness and tyranny coming from our State Capitol? Do you want to see freedom and liberty restored to Oregon?  So do we.  Join us in the fight to restore Oregon and sign up to volunteer for the Linn County Republican Party!
Below are a few of the Party's immediate needs for volunteers.
OFFICE STAFFING
We have a new office location in downtown Albany in Two Rivers Market. Volunteers would staff the office, sell merchandise, speak to community members and assist with voter registration, verification, and updates. They would help distribute yard signs, and direct visitors to information about candidates and upcoming events in the county. Our office location will be the hub of the Republican Party activity in Linn County.
You can sign up to help us schedule shifts and open the office to the public as volunteers become available. Staffing will be a minimum of two volunteers at a time, shifts can be flexible and it would be great to also have on-call vollunteers in the event of scheduling changes. Click below to use our Sign Up Genius scheduling tool.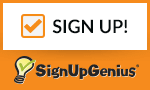 EVENTS
The summer of 2022 we have multiple events you can participate in or help with set-up and staffing of the event booths and activities. Click to sign up to help. 
CANVASSING & GET OUT THE VOTE
As we get closer to the election day it will be important to make sure every registered voter who is eligible to vote turns in a ballot. We host call parties, and walk neighborhoods to help remind voters to get out and vote. Don't let apathy be the enemy of democracy. 
---
If you would like to become active in your community as a local Precinct Committee Person (PCP), sign up here!
---
If you would like to become a volunteer in any other way, please submit the form below.
Like this to encourage your friends to volunteer.